In Memory
Loren Anderson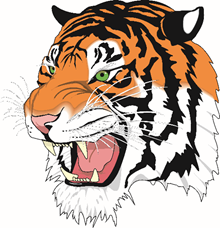 Ivory Loran Anderson, 67, of Benton Harbor, departed from this life to a life with his beloved Savior on Wednesday, Dec. 12, 2018, at West Woods of Bridgman.
A Memorial Celebration service will be held at noon on Friday, Dec. 21, at the Blue Roof Church, 3084 Niles Road, St. Joseph.
Ivory, a beloved brother, uncle, cousin and friend, was born May 2, 1951, in Henderson, Tenn., to the late Ellie and Mildred Anderson. He accepted Christ at an early age. He attended the Blue Roof Church under the leadership of Pastor Dan Miller until his untimely death.
Ivory attended Benton Harbor Area Schools along with his siblings. He graduated in June of 1969 from Benton Harbor High School. He also worked numerous jobs throughout his life with Twin City Authority (Dial A Ride) until his health failed him. He loved art, drawing, wood burning and most of all meeting people and telling jokes. To know Ivory was to love him, and he always left a caring and loving image of himself with you. He never met a stranger.
Ivory leaves, not to mourn but to cherish his fond memories, his brother, Hildred Leon (Thelma) Anderson of Benton Harbor; sister-in-law, Karen Anderson of Las Vegas; goddaughter, Autum Cohn of Benton Harbor; and a host of nieces, nephews, cousins and friends.
He was preceded in death by his parents, grandparents, brothers, uncles, aunts and friends.