Benton Harbor

High School




Class Of 1969
ANNOUNCEMENTS
•

The reunion was a great success! Biggest attendance we ever had. (122 classmates, 182 people total). We also had 37 people do the Eden Springs tour and lots of people showed up Friday night at Babe's.

•

All the pictures that were posted on Facebook and that I took have been uploaded into files. There are three files for the reunion pictures. Babe's, Eden Springs, and the Saturday night event. If you have any to share please feel free to add them. The white picture showing " Look who's here tonight" are the actual 122 classmates that were at the reunion. For those who didn't make it, you missed a great time. In fact, we had such a great time that some of us were talking of meeting more often. Watch for future announcements for mini-get-together luncheons. Suggestions are always welcome.

Gisela
WELCOME TO THE CLASS OF 1969 WEBSITE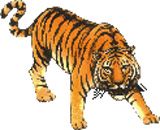 Classmates only can view profiles of other classmates once they register.
Announcements will appear at the top of the home page. If anyone has a website they would like to promote or have an announcement posted just follow the instructions under "Post Announcement" in the left column.
The LIVE CHAT works but you both have to click on the link in order to do it. So if you see another classmate online you can each click on the Live Chat link and talk with each other when the other person comes into the chat room.
Following is a Youtube link to some Five Emprees pictures. You can also find a concert they recently did on Youtube.
https://www.youtube.com/watch?v=Yb1_EH_7vgg&feature=related